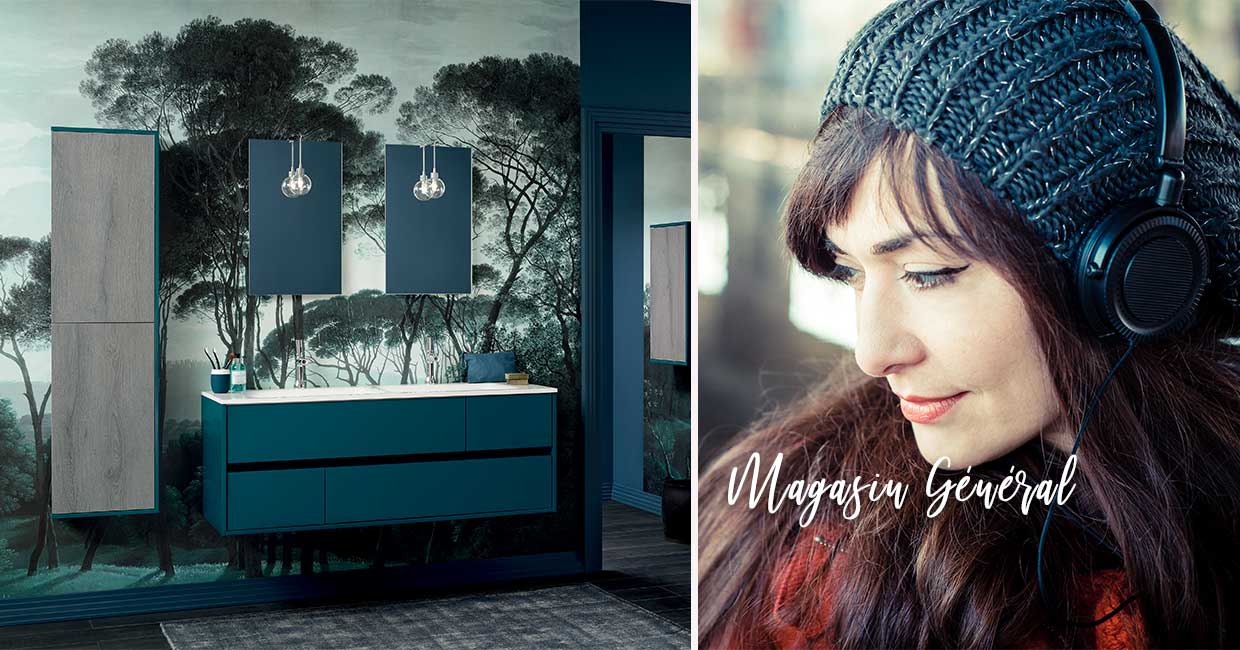 Photo: Frame range, "bleu canard" lacquered set with a synthetic white marble vanity top
World Magasin Général
By Sanijura l Published on the 30/09/2019 at 11:00
Diversity reaches its highest level in the last of our design worlds. Every material is used - wood, metal, enamel, glass, stone, leather, etc. - in more urban configurations.
A vintage bathroom
Photo: Lumen range, "effet vieux cuir" decor and glossy nude lacquered set with a "brun sepia" ceramic vanity top
This world is undoubtedly the most contemporary one in terms of decoration, even if this vintage spirit remains timeless.
Workshop atmosphere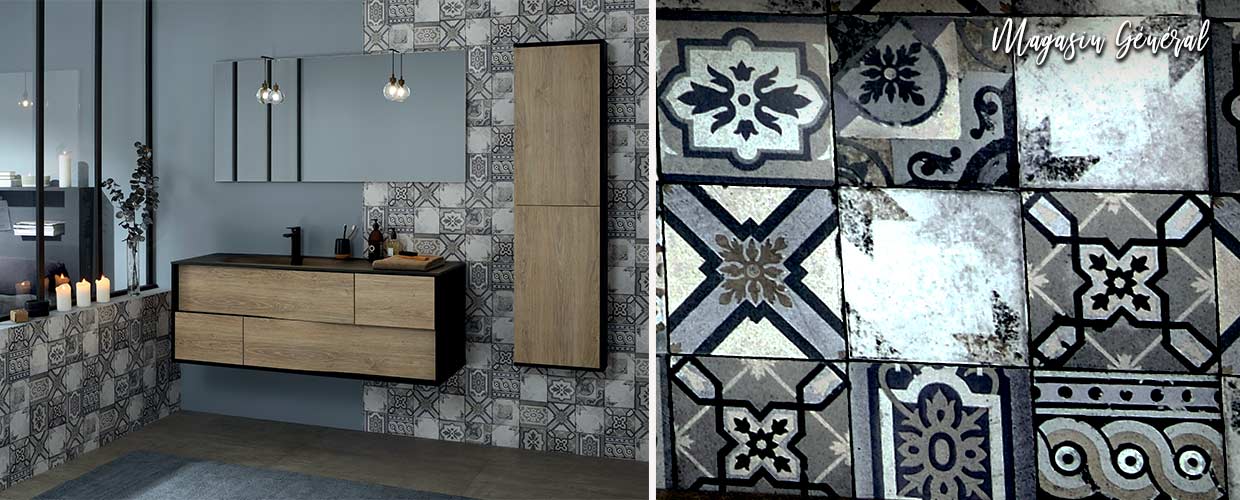 Photo: My Lodge range, soft black lacquered and "chêne Québec" decor set
The workshop style remains essential for Sanijura, whose DNA is totally in line with this spirit. We know what a workbench is in Champagnole, and with this collection we offer you all our know-how.
A 100% mastered industrial decoration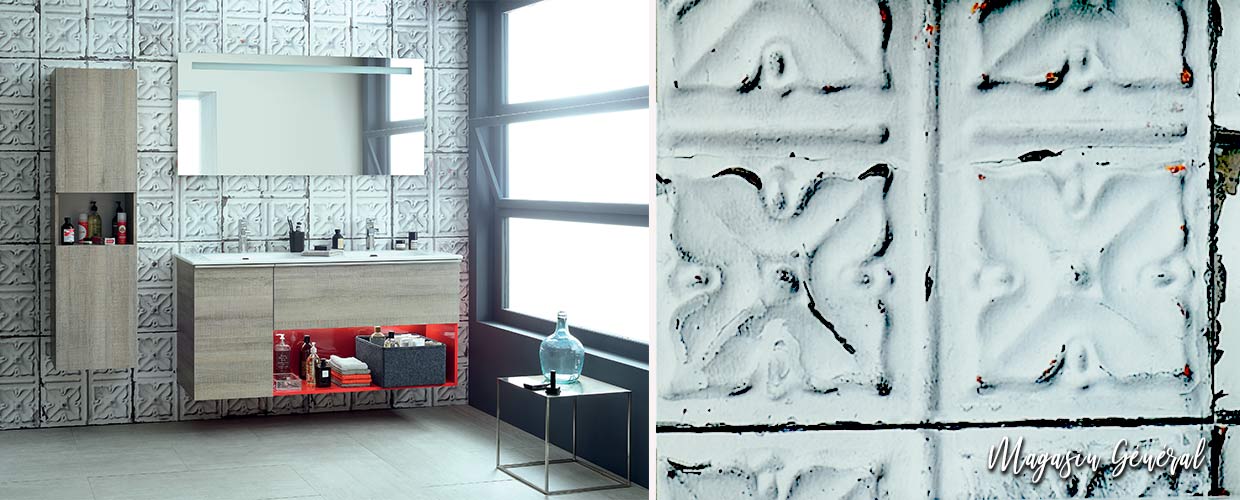 Photo: Liberty range, "chêne gris" and red decor set with a ceramic vanity top
All trades are brought together here and all the crafts we master are made available in a spirit in which our brand values retain their integrity.
A joyful mess for a warm atmosphere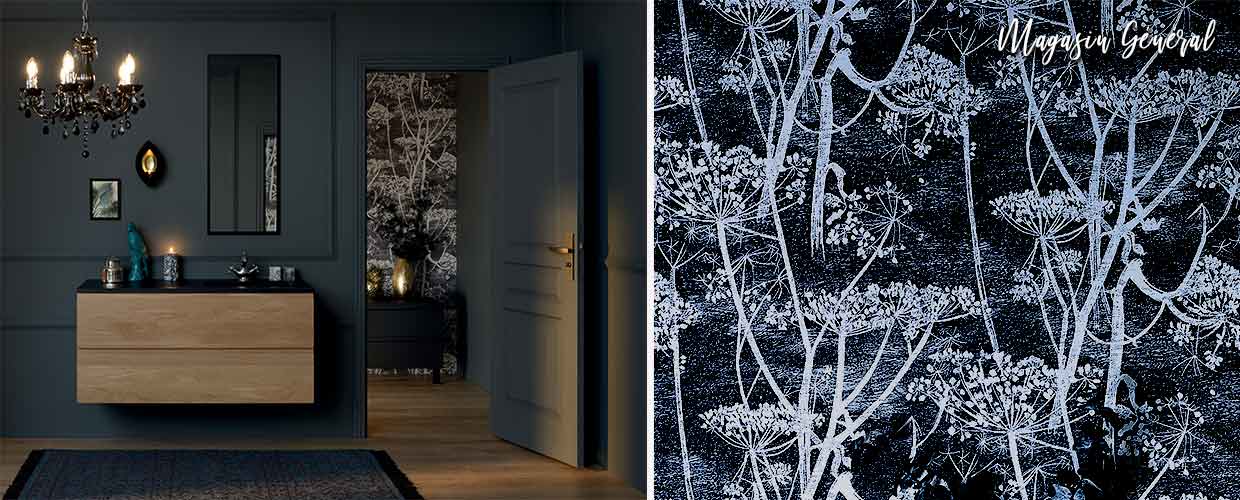 Photo: Lumen range, solid wood "chêne naturel" set with a cératop black marble vanity top
In this Magasin Général world the bathroom looks more like a trendy cafe in a fashionable area, and here, in a joyful but harmonious bazaar, we can mix all styles together like a flea market.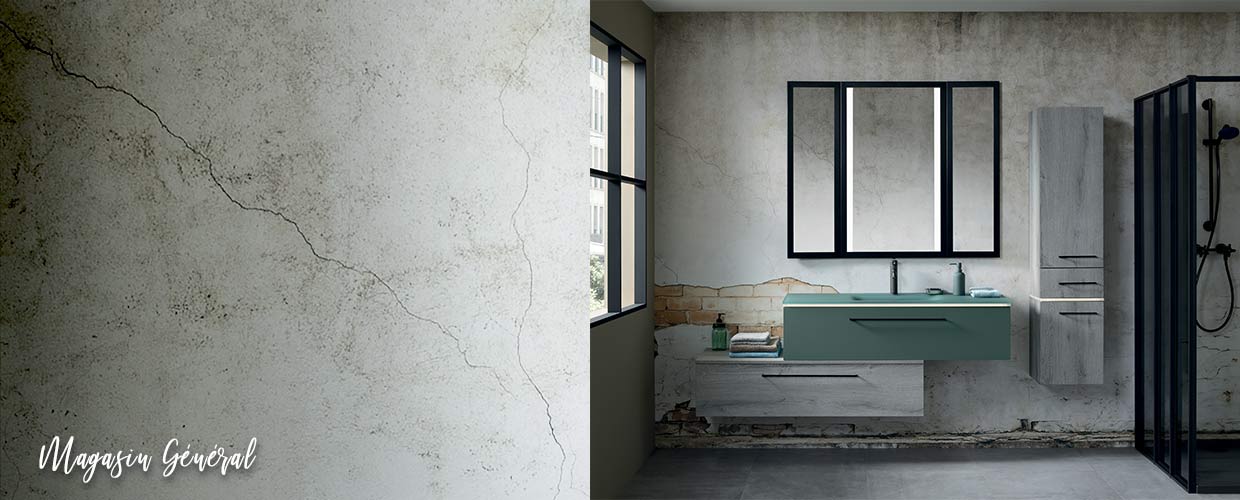 Photo: Halo range, soft "eucalyptus" lacquered set and "chêne heritage" decor set with "eucalyptus" glass vanity top