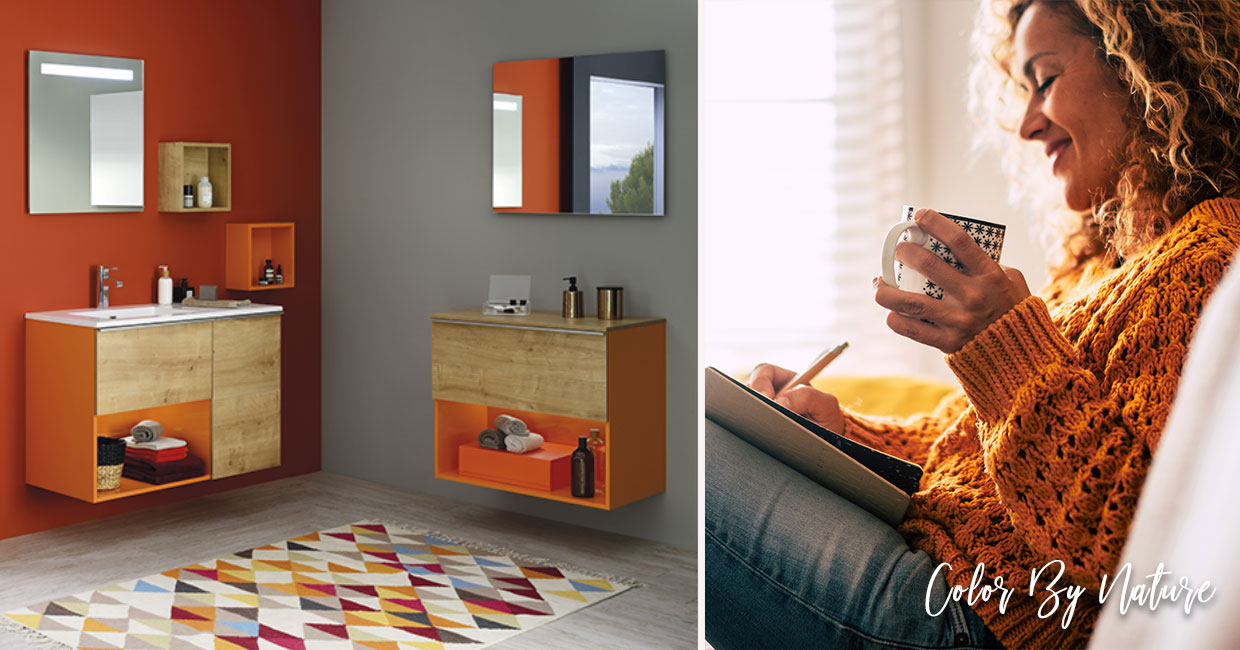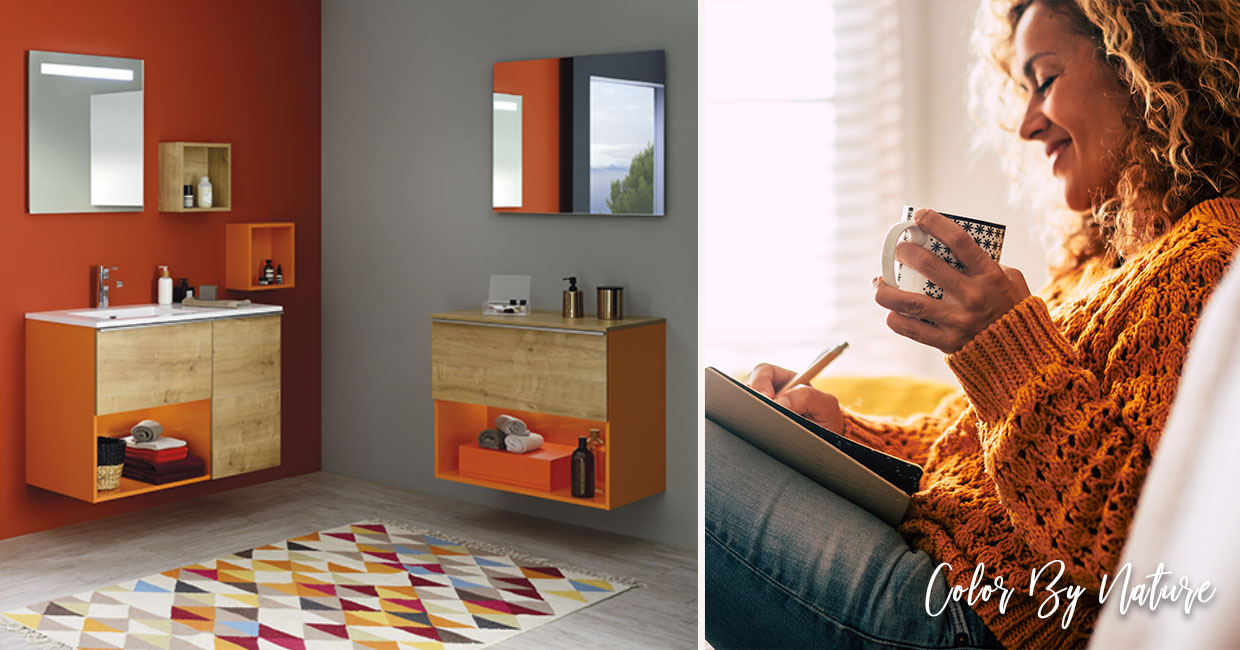 Photo: Liberty range, "chêne Arlington" and orange decor set with a synthetic vanity top
Color by Nature
By Sanijura l Published on the 30/09/2019 at 11:00
The first of our design worlds immediately establishes Sanijura as a supplier of colours and finishes. Colour is present everywhere in nature. Forests are not just a flat uniform green; there is much more life than that, and we extract this essence to embellish our collections.
Kleur brengt leven in uw decoratie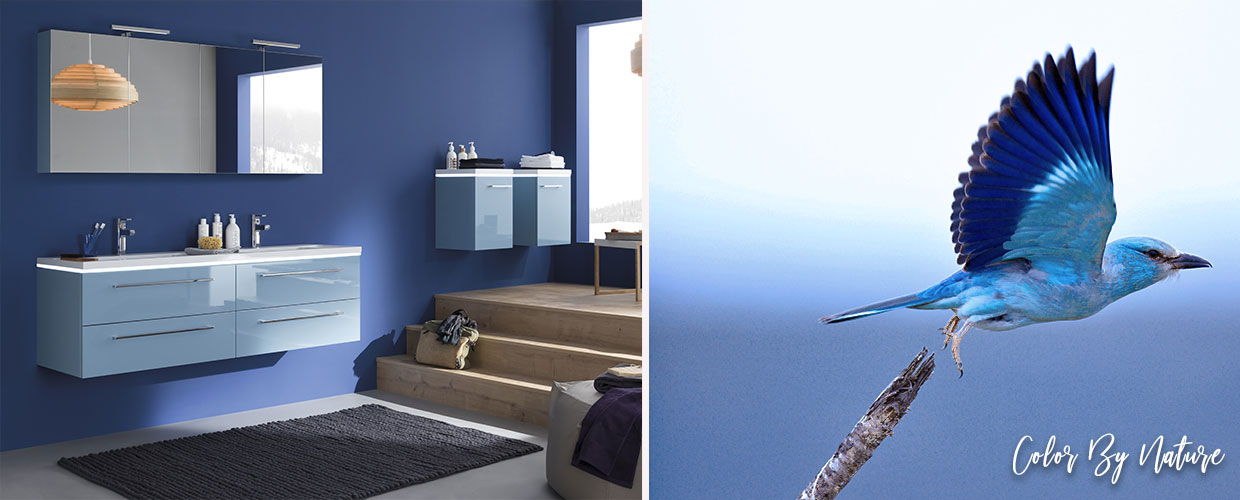 Photo: Halo range, glossy "aigue marine" lacquered set with a synthetic vanity top
Bathrooms are not an operating theatre without soul or life in which we simply spend a brief moment limited to brushing our teeth and showering in the morning.
Harmonie van schakeringen voor een gastrvrije badkamer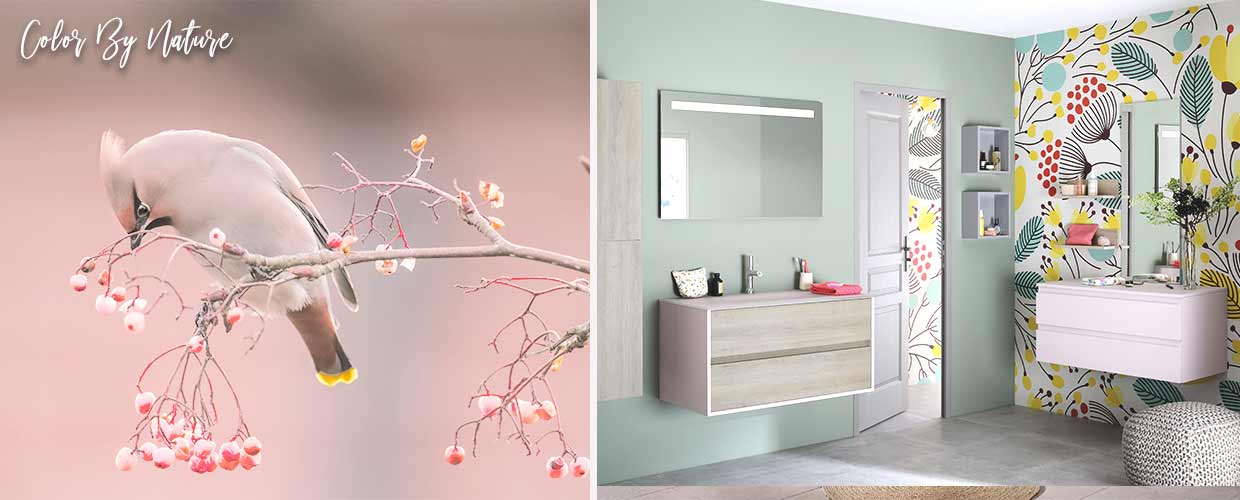 Photo: Frame range, soft « rose pâle » lacquered and « chêne Alabama » decor set with a « rose pâle givré » glass vanity top
They are places with a friendly feeling underlined and emphasised by colour, and as a manufacturer but also as an interior decorator we undertake to harmonise this multifaceted area. The atmosphere is light-coloured but intense
Zachte tinten brengen licht in de kamer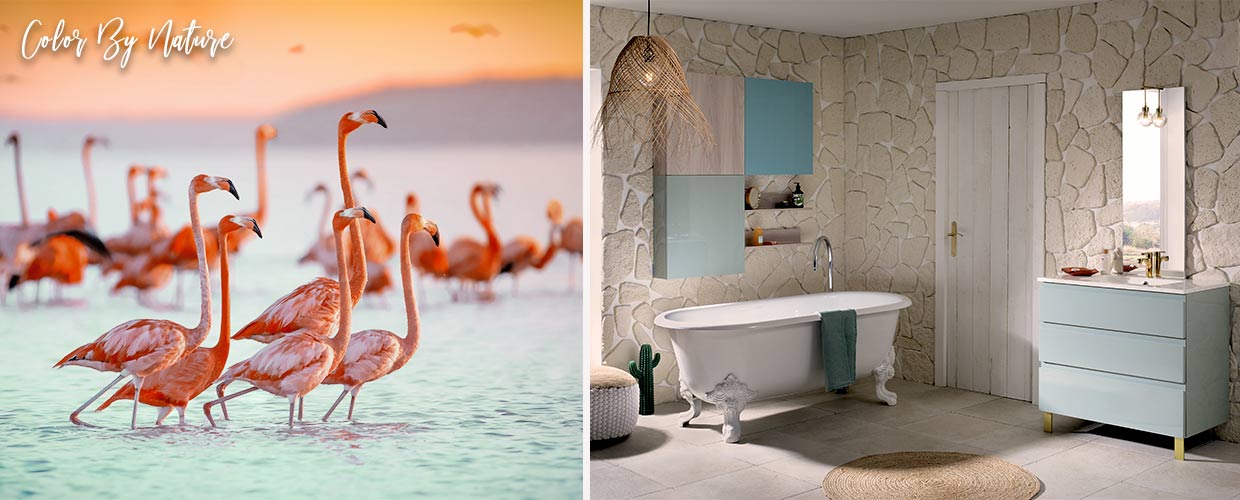 Photo: Lumen range, glossy almond and menthol lacquered set with a synthetic marble vanity top
The atmosphere is light-coloured but intense and the tones and proportions are harmonious. Monochrome shades are one solution but complementary colours can also be used and the pallets are enriched every year.
Een contrastrijke en subtiele deco wereld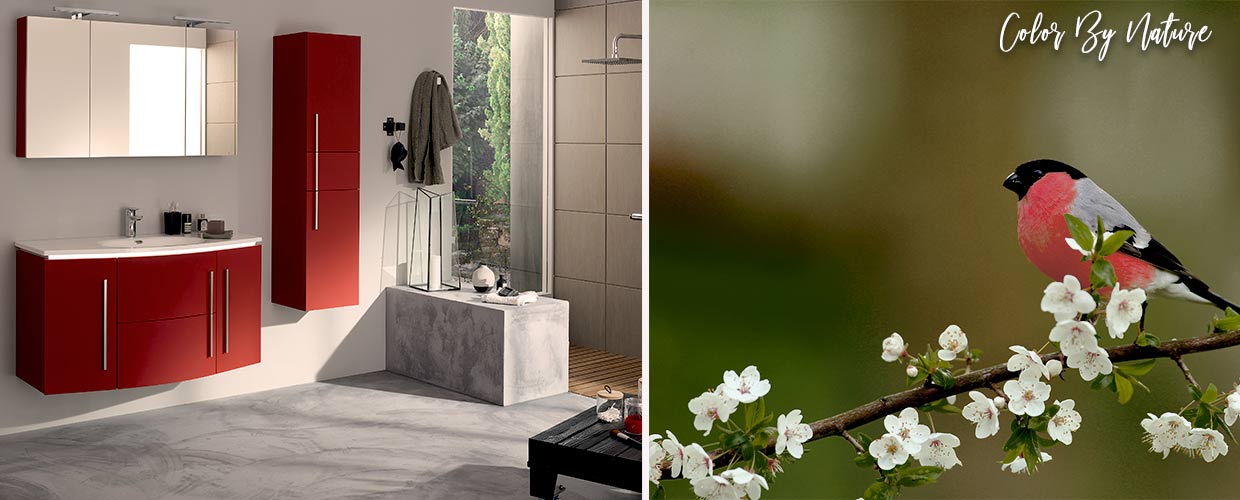 Photo: Soon range, soft magma lacquered set with a synthetic vanity top
The public to which it will appeal the most is perhaps younger than for the other design worlds, but it provides a framework enabling a clearly defined soberness in other elements of the area, thus creating subtle contrasts and reliefs.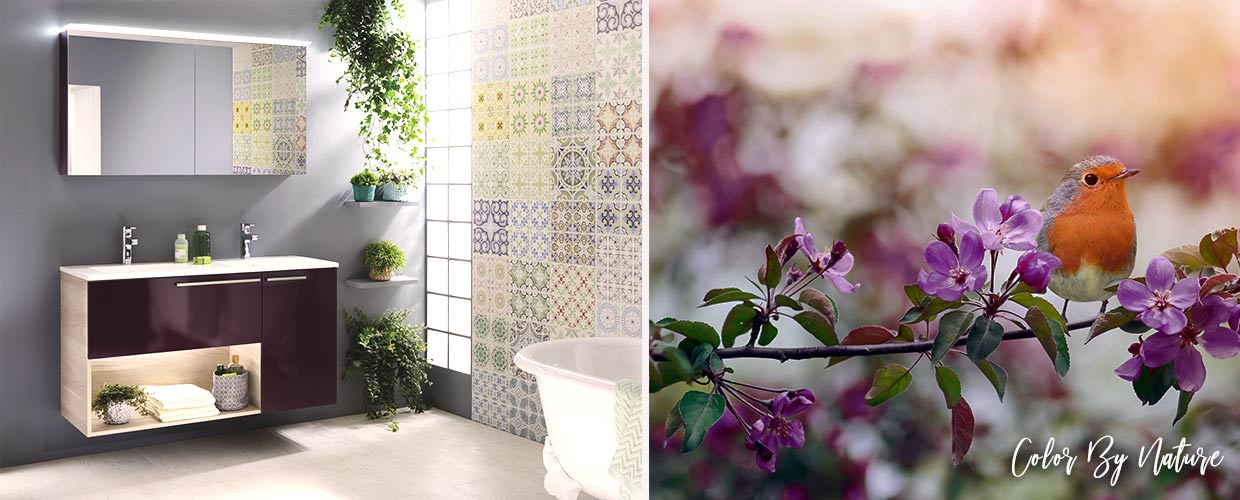 Photo: Liberty range, "champagne" and "prune" decor set with a synthetic vanity top