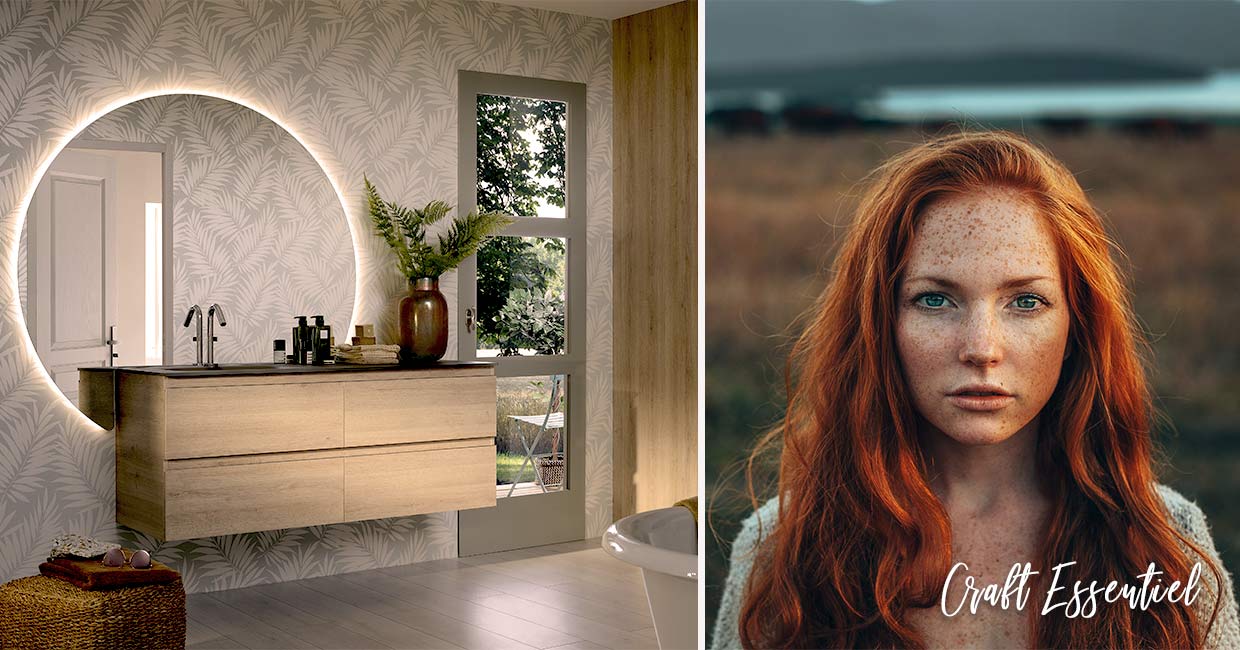 Photo: Lumen range, « chêne Alabama » decor set with a bronze glass vanity top and Orbe mirror
Worlds Craft Essentiel
By Sanijura l Published on the 30/09/2019 at 11:00
Our journey through the great outdoors continues. Here we are in a genuine world and propose total authenticity. But authentic does not mean old. Technology has its place, and organisation, storage spaces, solutions and ingenuity are present on every level.
The bathroom gives way to nature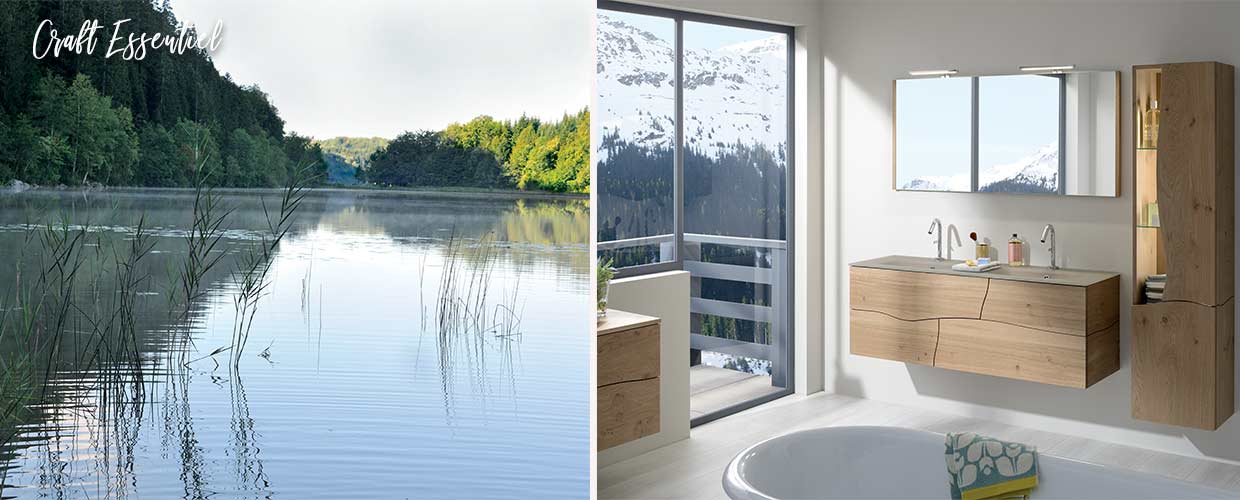 Photo: Sherwood range, "chêne vieilli" set, solid oak with a "basalte givré" glass vanity top
With Craft Essentiel, we really get to the essential without overloading or ostentatious decoration.
Un know-how from the Jura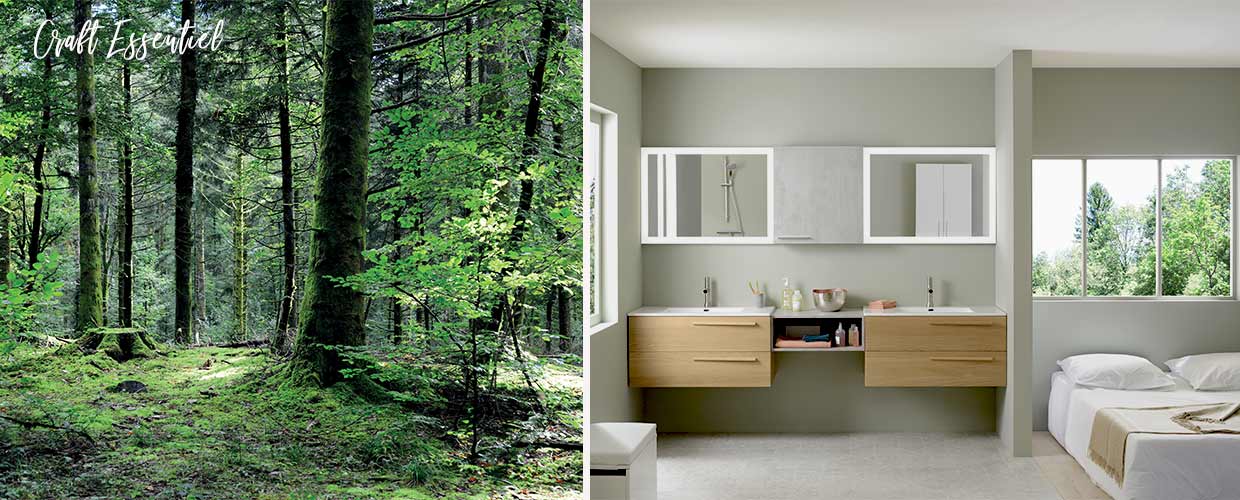 Photo: Halo range, "chêne naturel" solid oak and "béton gris" decor set with ceramic vanity tops
The elements speak for themselves, and the nature of the woods (all PEFC certified), the attention to detail and the traditional assembly work make it a product with a genuine soul which reflects centuries-old know-how and respect for materials in contemporary configurations and constructions which can easily be integrated in the most minimalist interior architecture.
An elegant and audacious decoration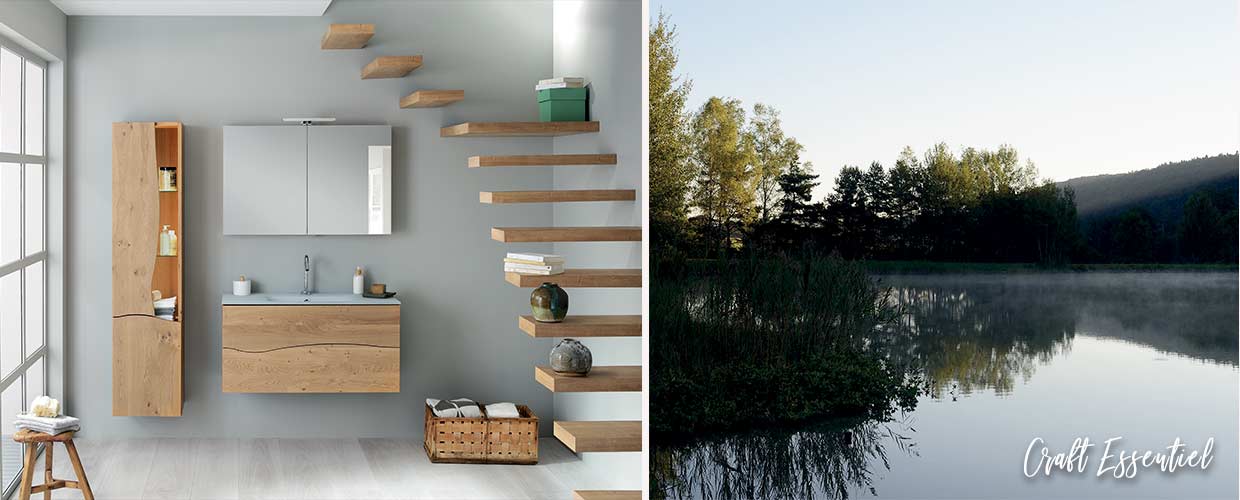 Photo: Sherwood range, "chêne naturel" set, solid oak with a ceramic vanity top
The natural environment of the Jura offers us a whole range of timbers enabling combinations which are as bold as they are elegant.
A Scandinavian design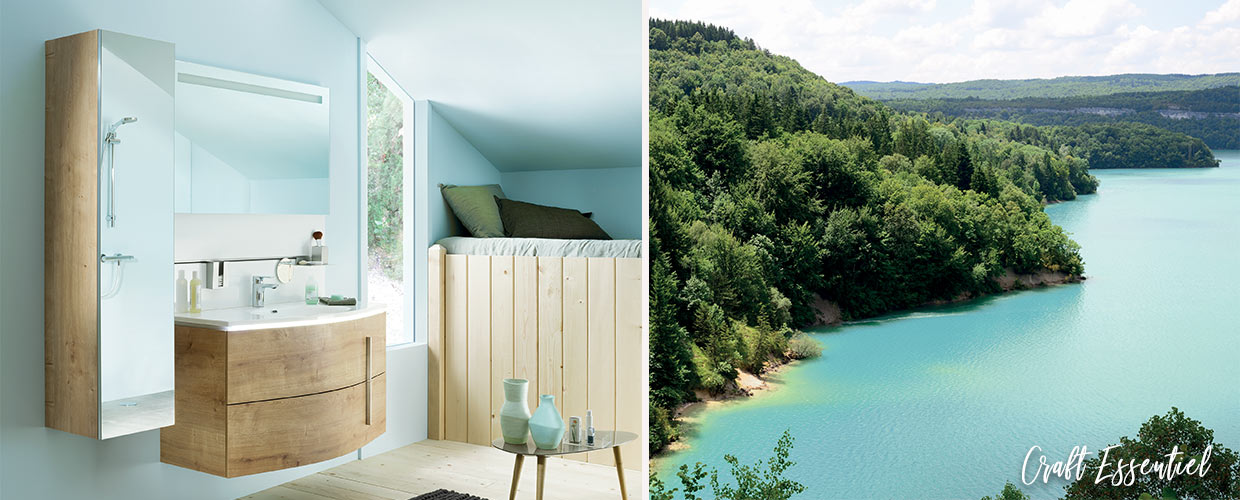 Photo: Soon range, "chêne Arlington" decor set with a synthetic vanity top
This is a purists' world which follows in the footsteps of Scandinavian designers.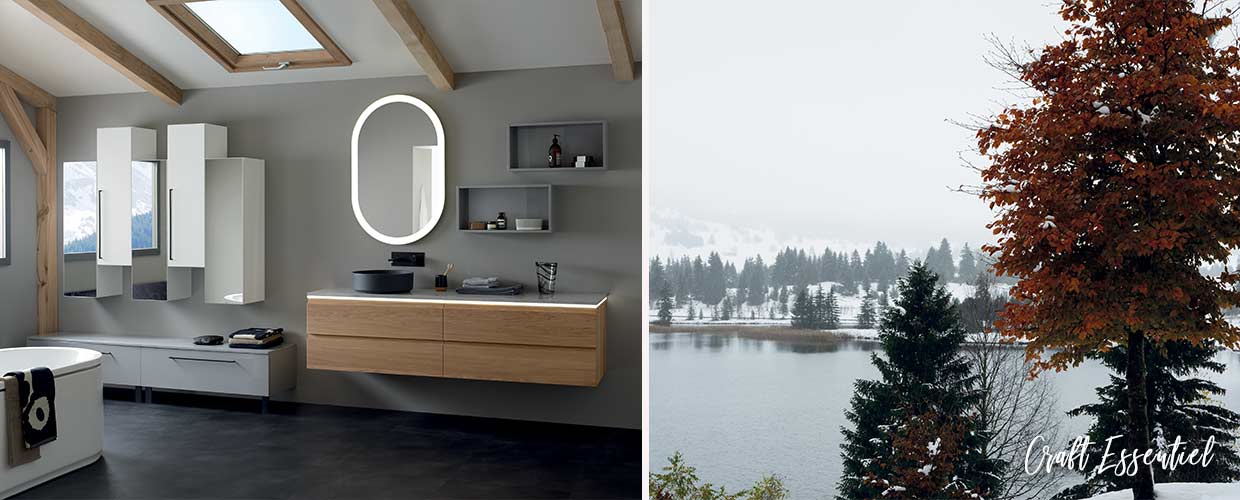 Photo: Lumen range, « chêne naturel » solid wood, glossy "gris souris" lacquered and "cuir blanc" decor set with a black ceramic basin