The city has become a new place to explore, where we can play with raw materials, concrete and spread surfaces, associated with more noble materials such as leather or glossy lacquers.
Inspirations
A new place to explore
It's possible to retain the spirit of abandoned workplaces and existing frames, of keeping the remaining brick, metal and a few vestiges… Depending on one's desire, the style can be uniform or a range of colour choices is available, both feminine and masculine. Sanijura bathroom furniture fits in perfectly with interiors inspired by the city. The units can either rely on pure and straight lines, or deconstructed and daring shapes.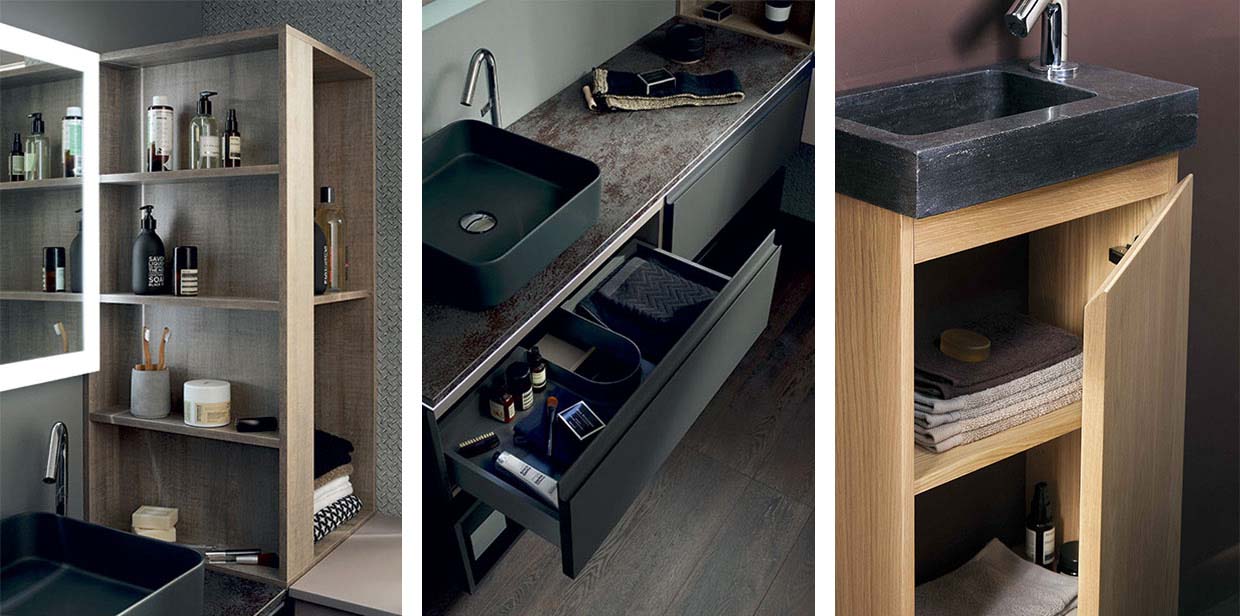 Inspirations
The Halo range
Colour choices range from sober and masculine to the brightest and most vivacious. The Halo range, for its part, focuses on light, with bathroom furniture and mirrors with a lighting strip. A very contemporary bathroom design, perfect for urban interiors.