The family home, gatherings with friends, in step with the seasons, strolling outdoors… A focus on simplicity and conviviality that nourishes one's roots.
Inspirations
Pastel shades and gentle curves
We love this gentle and pleasant universe with its colours of earth and wildflowers, with simple materials for unlimited sharing of daily life. In the bathroom, Sanijura applies these warm inspirations to its furniture ranges that highlight pastel shades and gentle curves.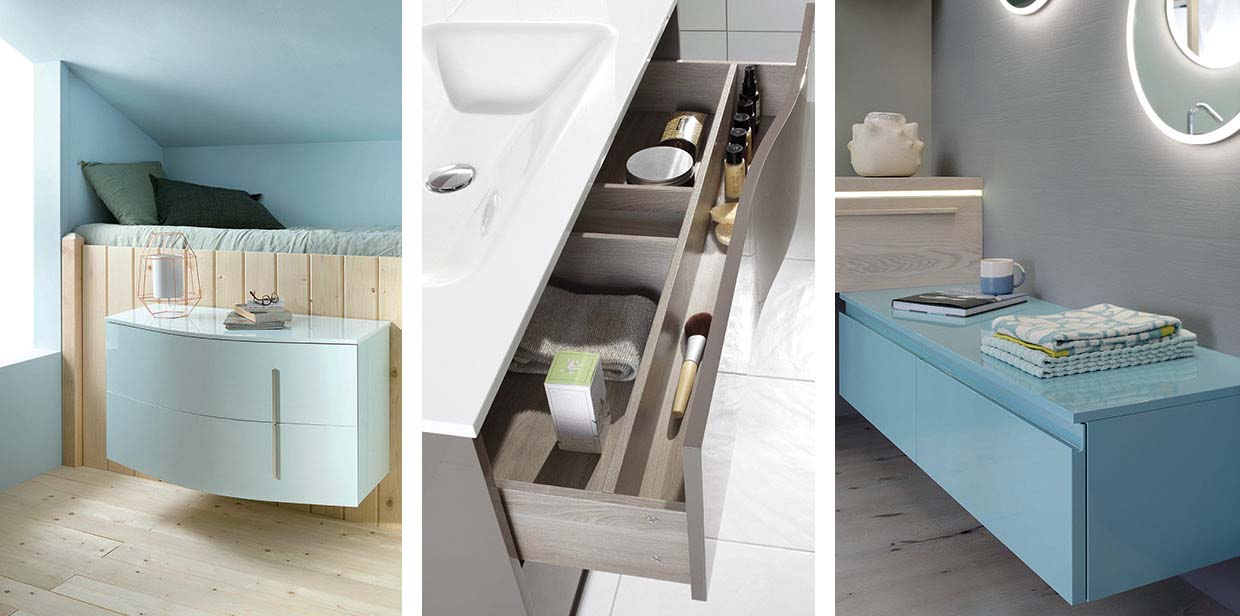 Inspirations
Rustic and country
It's easy to be tempted by such natural bathroom furniture, slightly rounded, ceramic white inset basins that provide bathrooms with timeless charm, open storage spaces that offer a look at the bathroom linens or your beauty products… Let yourself be tempted by the Sanijura bathroom furniture ranges with their rustic and country inspirations!