Inspired by its roots in the Jura mountains of France, Sanijura creates atmospheres inspired by the mountains.
Inspirations
Silence and space
When the architecture of a place aligns with its surrounding nature, contemporary luxury is found in silence and space. The choice of traditional materials such as wood, stone and lacquers in gentle shades participates in the creation of a universe of well-being, that offers a feeling of being in harmony with oneself. Sanijura designs bathroom furniture that builds on the authenticity of wood while daring to interrupt excessively straight lines…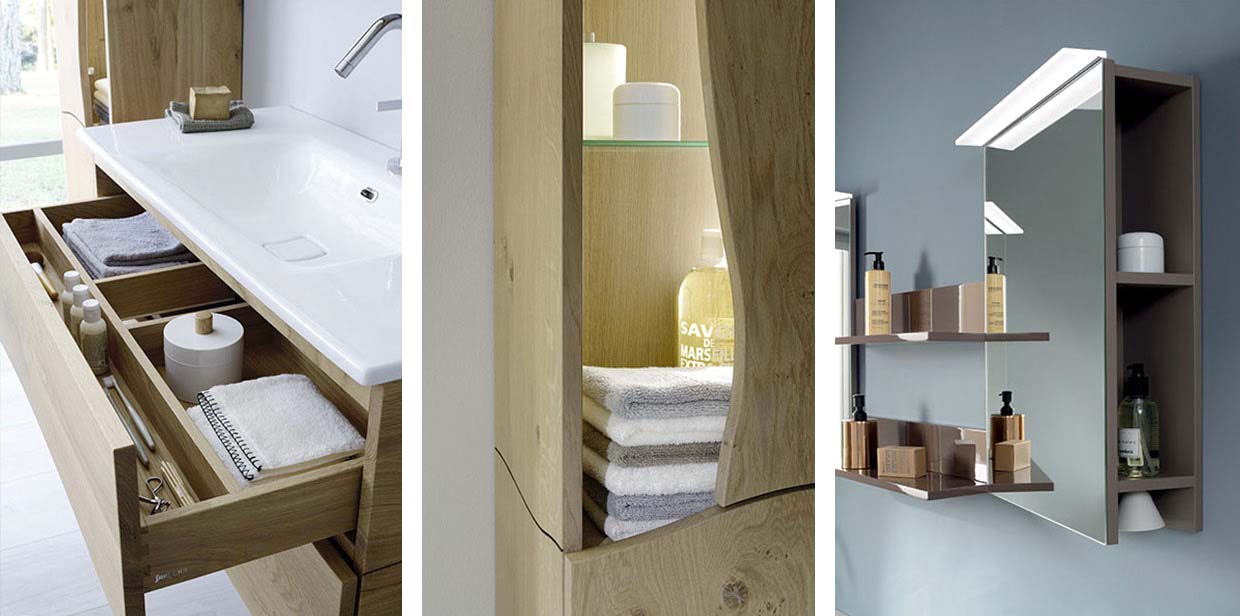 Inspirations
Fire and Ice
The furniture fades behind the natural veins of the wood, plays on the contrasts between the natural aspect of the wood and the brilliance of the lacquer, a marriage of fire and ice! To create a mountain-inspired bathroom, let yourself be guided by Sanijura.