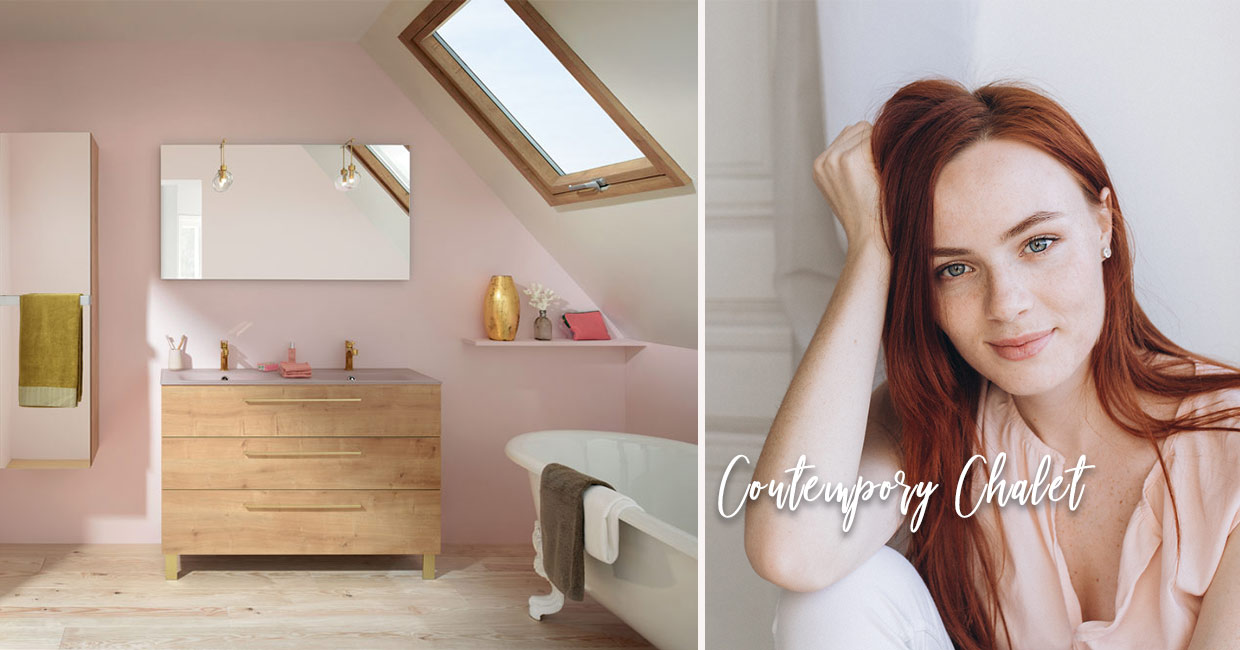 Photo: Luciole range, "chêne Arlington" decor set with a « rose pâle » glass vanity top
Contempory chalet
By Sanijura l Published on the 30/09/2019 at 11:00
Here we have one foot in Color by Nature and the other in Craft Essentiel.
Marriage of the warmth of wood and colorful lacquers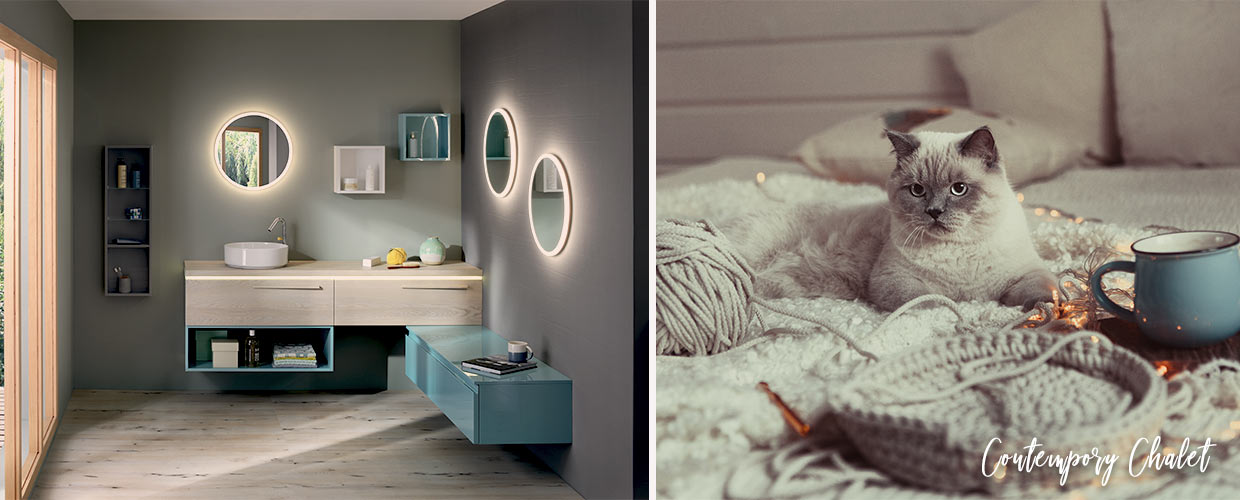 Photo: Halo range, "chêne blanc", solid wood, glossy menthol, white and "gris souris" lacquered set with a solid oak vanity top with a white ceramic basin
We combine these two worlds to create an atmosphere enabling a diversity of materials and finishes. We propose and permit mixing between the warmth of solid or veneered wood and the strength of enamels and composite materials with highly intense colours, thus creating powerful and striking contrasts.
A harmonious and worked decoration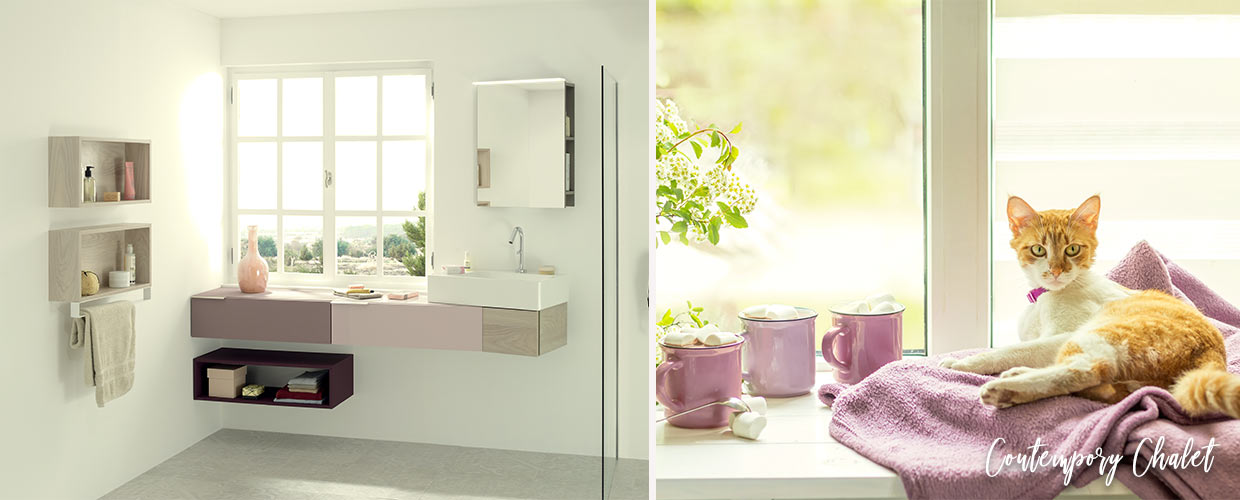 Photo: Vertigo range, "champagne" decor, glossy "rose pale", soft "rose poivre" and "aubergine" lacquered set with a synthetic vanity top
The bathroom turns into an extension of the bedroom (which has itself become a master suite) and the harmonies become more complex and multiple. We don't just play on the colours but also on the finishes, textures, assemblies and interweaving of distinct elements, as we want to feel as comfortable as in our living room.
Nicely displayed objects for a perfect decoration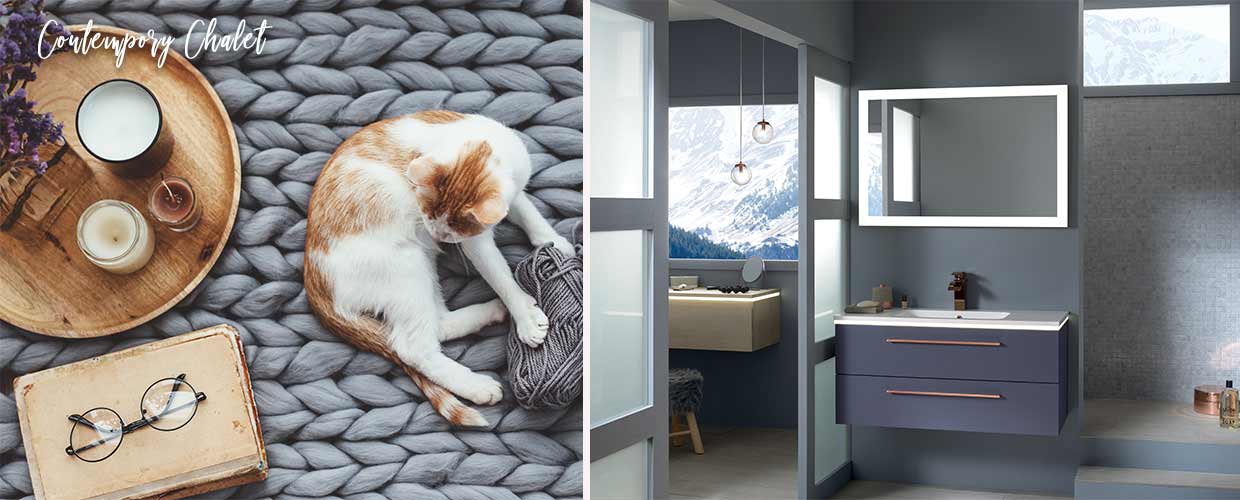 Photo: Halo range, soft black lacquered set with a "beige moyen" ceramic vanity top
The formal vocabulary is transformed and dressed up far more decoratively.
The bathroom becomes a sweet cocoon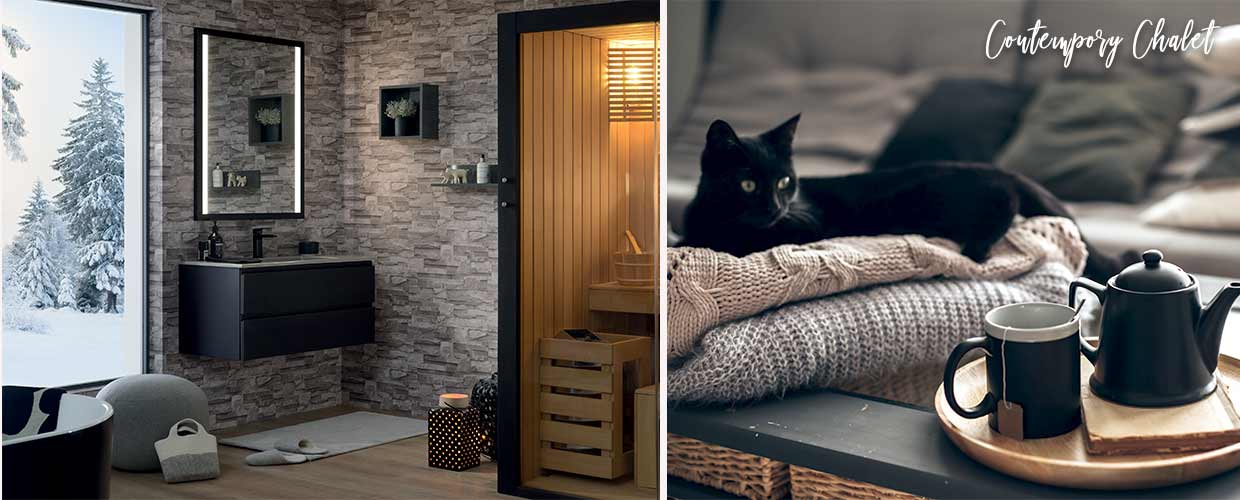 Photo: Luciole range, soft "galaxy" lacquered and "chêne blanc" solid wood set with a synthetic vanity top
Our bathroom is definitely not just for washing any more and is now the cosiest room in house.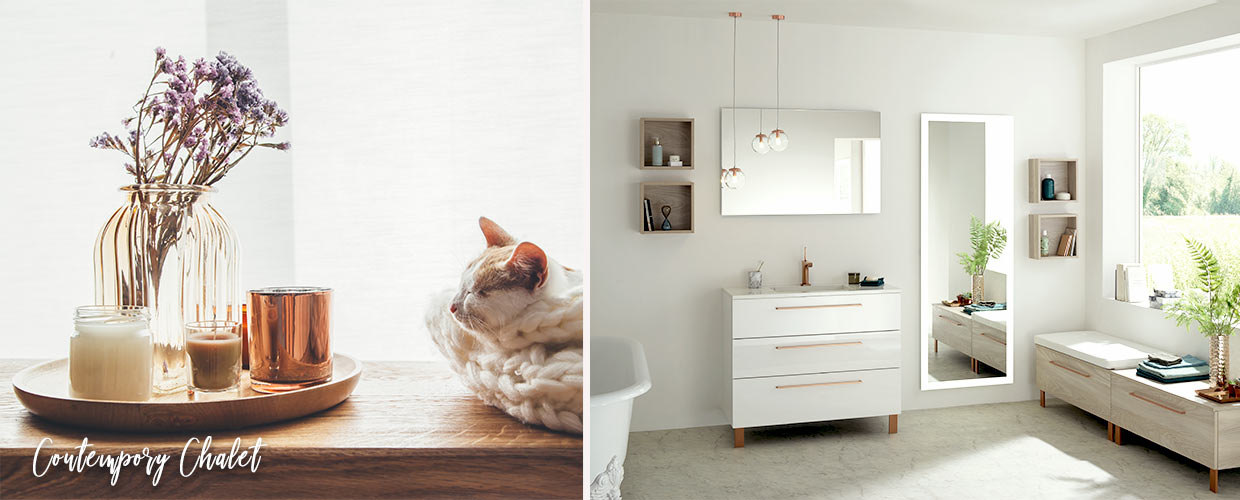 Photo: Halo range, glossy white lacquered and "champagne" decor set with a white marble cératop vanity top