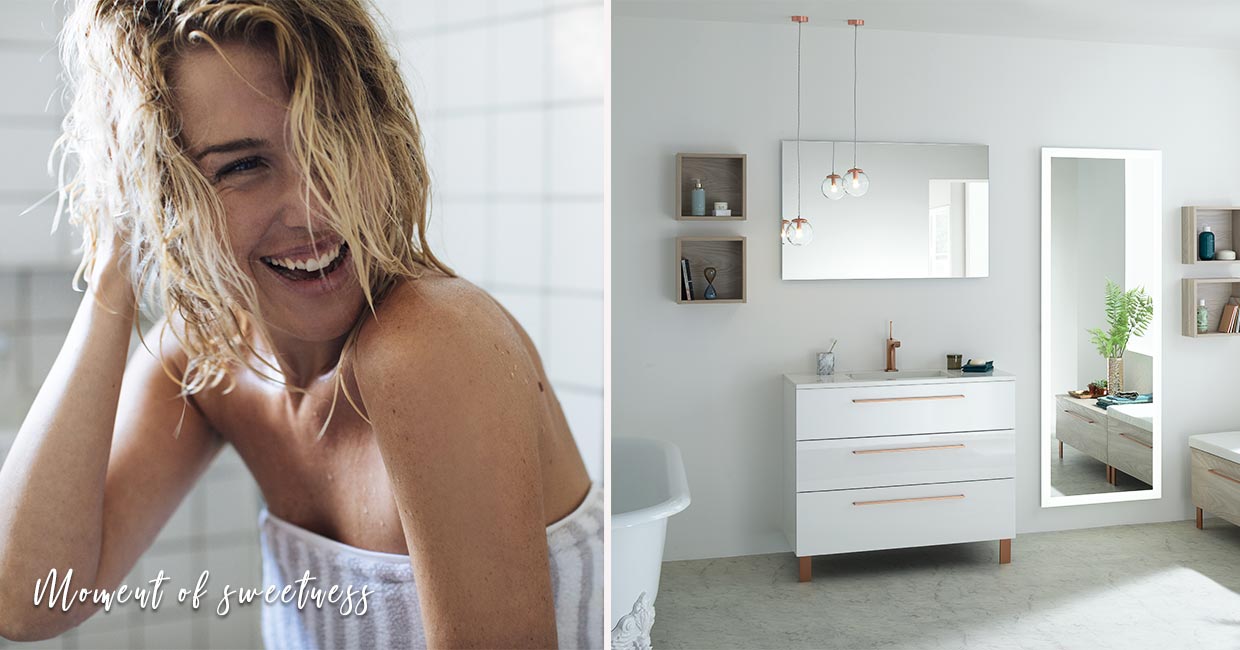 A bathroom for everyone!
By Sanijura l Published on the 23/09/2019 at 11:00
Whether you are alone, with your partner or with your family, the space in your bathroom is important for you to feel good. The Illusion range will allow you to create the ideal bathroom, adapted to your needs and desires.
Solo bath time moment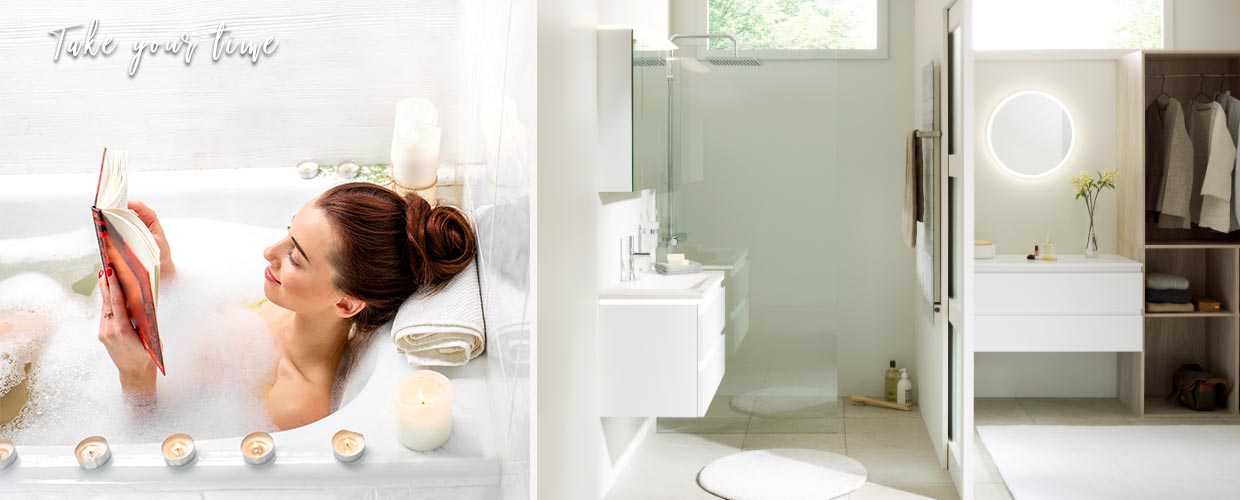 Photo: Luciole range, satin white lacquered set with a calacatta marble cératop vanity top
If you live alone, your bathroom must be a little cocoon where you can pamper yourself and relax. You'll have to create an atmosphere where you feel good and relaxed. A Luciole vanity unit will be perfectly adapted: a shallow depth, plenty of storage space and a modern design thanks to the integrated LED lighting. Concerning the decoration, the Sanijura O mirrors will gently decorate your walls. Do not forget to place some candles, the essential element for a well-being bathroom.
A bathroom for two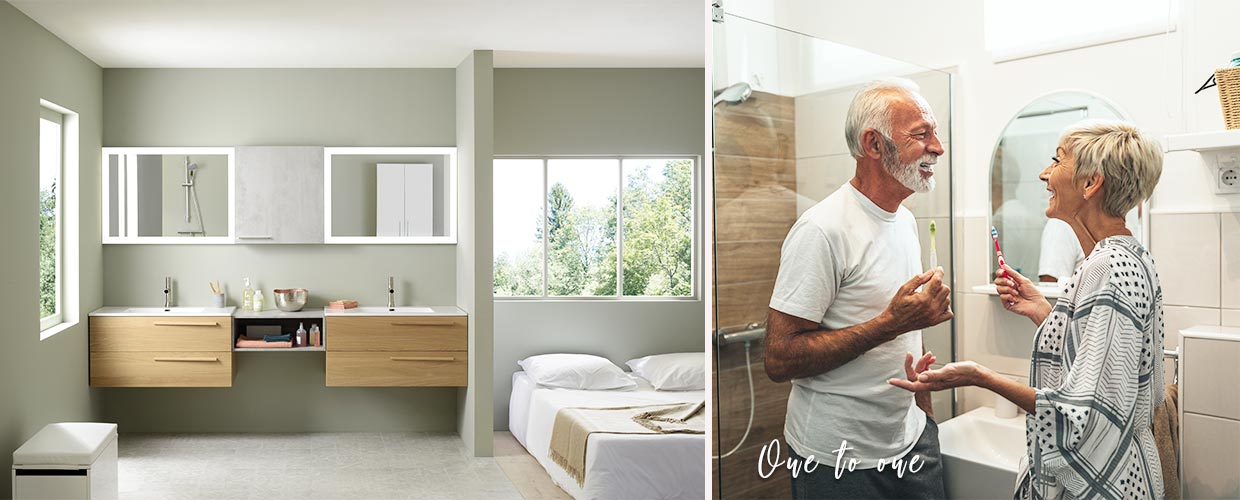 Photo: Halo range, "chêne naturel" solid oak and "béton gris" decor set with ceramic vanity tops
You live with your partner, you share everything ... but you still both need your little space. A double wash basin cabinet is the perfect solution to be able to get ready at the same time in the morning ... and to avoid being late and getting annoyed! This Halo set, which will perfectly fit into a master suite, is practical and comfortable thanks to its two washbasin units linked by a storage niche. You'll each have storage and space, for relaxing and happy moments spend together!
morning in family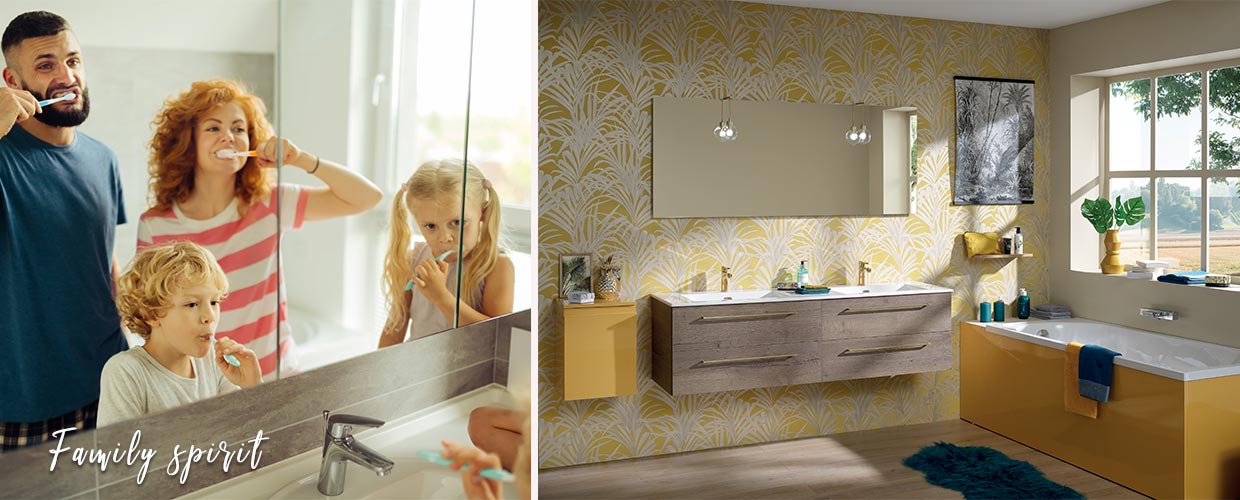 Photo: Halo range "chêne tabac" decor set and glossy "jaune imperial" lacquered set with a ceramic vanity top
A family bathroom means a lot of space and storage. To avoid stress and panic in the morning, opt for a double vanity unit, with room for everyone. The Illusion collection by Sanijura is the perfect solution for big and small families. With a length of up to 180 cm, you can enjoy maximum space to store everyone's accessories and beauty products. Decoration tip: unstructured furniture at different heights, a practical solution for children and grownups!