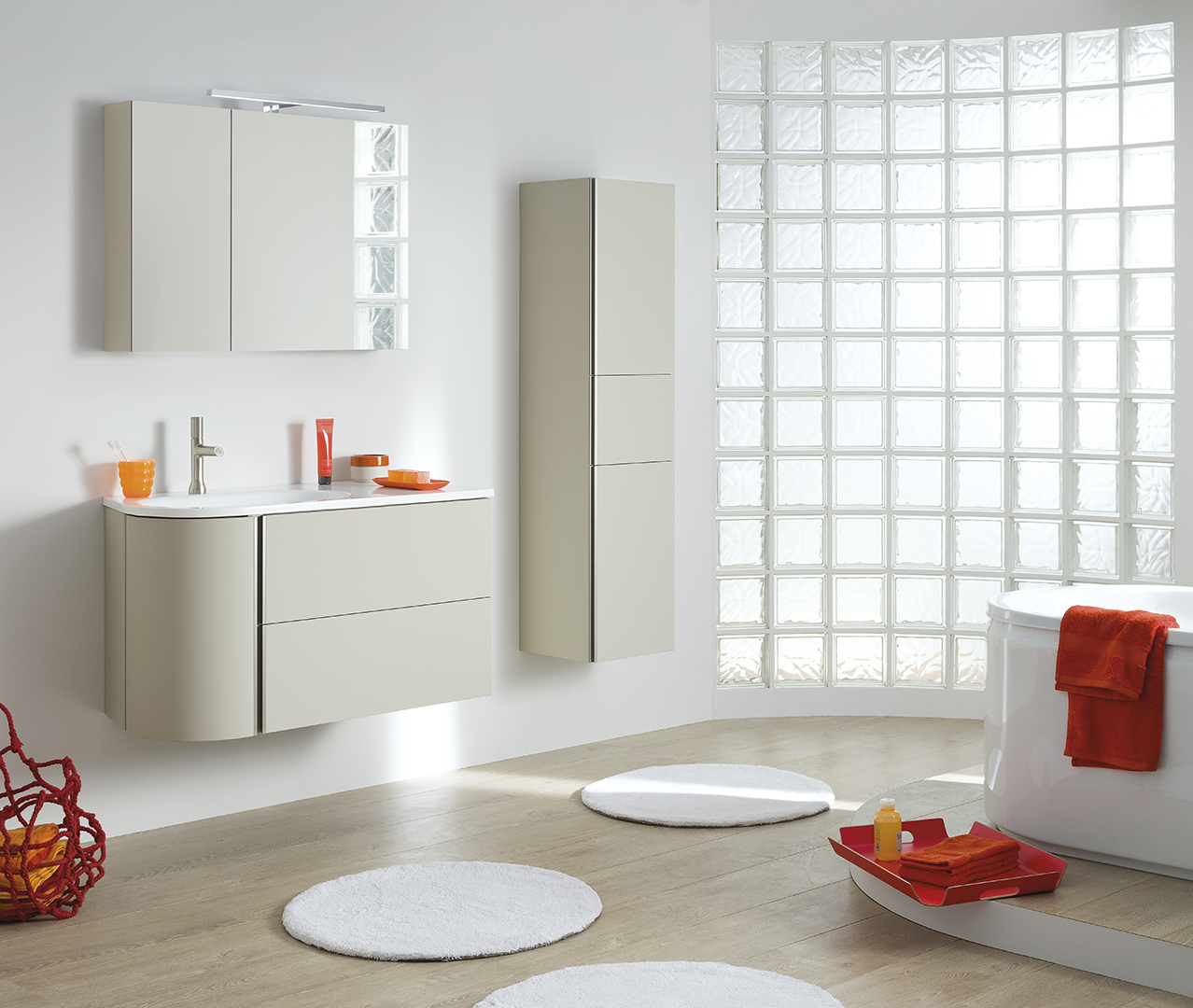 baila
A bubble of softness…
2 furnitures
1 module central
1 module annexe
In short
A bubble of softness…
A design playing on rounded shapes, clever and aesthetic storage spaces, the Baila range combines aesthetics and practicality. Let yourself be tempted by bathroom furniture units that can find a place in any bathroom, even the smallest.
The Baila bathroom units are distinguished by their multiple and clever storage spaces, that adapt to everyday objects… classical storage drawer, "vial" style vertical drawer, concealed open storage… The final touches include a tall side unit and a mirrored cabinet.
Select a unit, display it in 3-D and buy it with only 3 clicks!
You would also like ...
A generous and clean line

Storage according to your desires

Mirror, mirror on the wall…
To configure your 3D furnitures
Please log with tablet or PC